Villa Two
An accommodation that can accommodate up to 4 people. With the best view of the area and the pool.
Book Now
Overview
Η Villa Two αφορά ένα απο τα πιο μοντέρνα οικήματα των Entheon Olive Villas. Είναι ένα νεόδμητο μοντέρνο οίκημα με άριστη αισθητική και μπορεί να φιλοξενήσει μέχρι και 4 άτομα. Ευήλιο και με άμεση πρόσβαση στον έξω χώρο και μεγάλες βεράντες.
Bedrooms
Villa Two has 1 bedroom and can host up to 4 άτομα.
Bedroom 1 - Double bed, closet, private bathroom.
Living Room- Sofa that turns into a 2 double bed.
Features
Η Villa Two διαθέτει 1 wc και 1 μπάνιο.
Other features include:
Washing Machine
Internet Connection
Parking
Satellite Television
Fully Equipped Kitchen
Complete Security
Safe
Access to the common barbeque area.
Access to the common garden area.
Access to the common swimming pool area (clorine - free).
Baby crib (for families with babies).
Services
Villa Two offers:
Room Service
Cleaning Service
Capability of providing breakfast (non-standard).
 Capability of hosting pets (after agreement).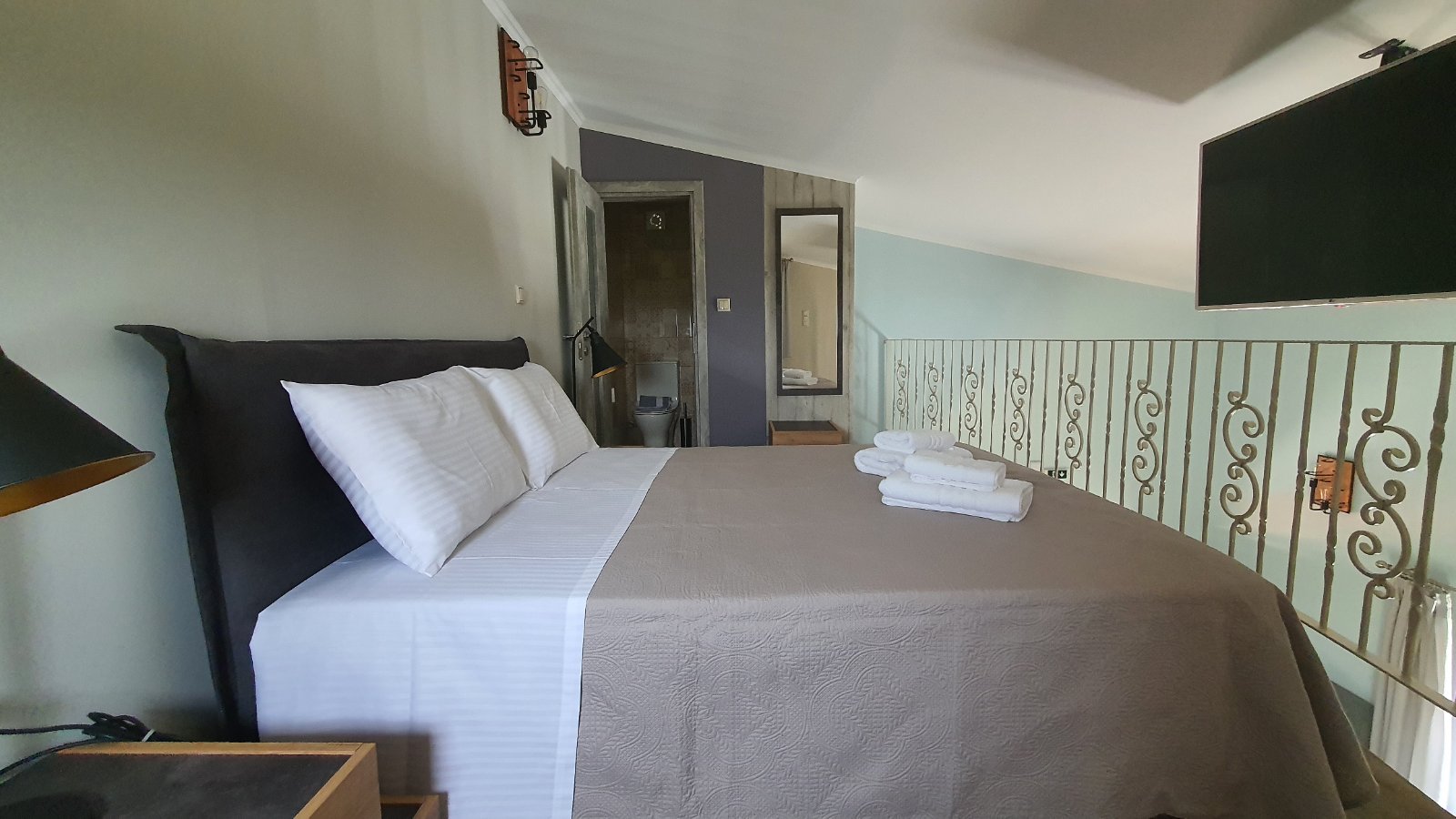 Fill out the contact form and we will contact you as soon as possible. Thanks!
Marathopoli Messinias , Gargalianon Provincial Road, T.K. 24400